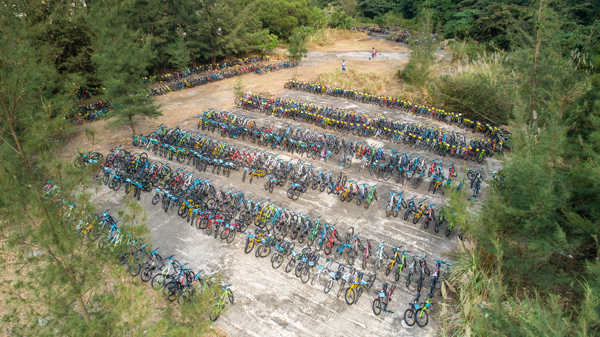 Bike Rental Information and Outstanding Payments
Lung Kee are no longer taking bookings for bikes for this year's Race.
However, there are still a number of outstanding payments and the company ask that you settle by tomorrow (10 November), if you have not already done so, to guarantee your bike for next weekend.
Lung Kee will deliver all rental bikes late Saturday morning (16 November) in DB and a team of volunteers will label and place them in position.  There is no need to collect or check the rental bikes.  The team will ensure that there is a bike, properly labelled, for every child in the correct position.
Volunteers to help unload the trucks and move bikes would be very welcome – there are nearly 400 bikes to unload and position in a very short space of time!
Rental helmets can be picked up from the T-shirt tables on Bike Check Day.  We will also have the remaining helmets at the Enquiry Desk at the start on Race Day.
Lung Kee will collect the bikes after the Race.  Rental helmets should be dropped at the Enquiry/Lost and Found Desk at the finish.
Any enquiries about Bike Hire, please contact Lung Kee directly on 2656 2221.