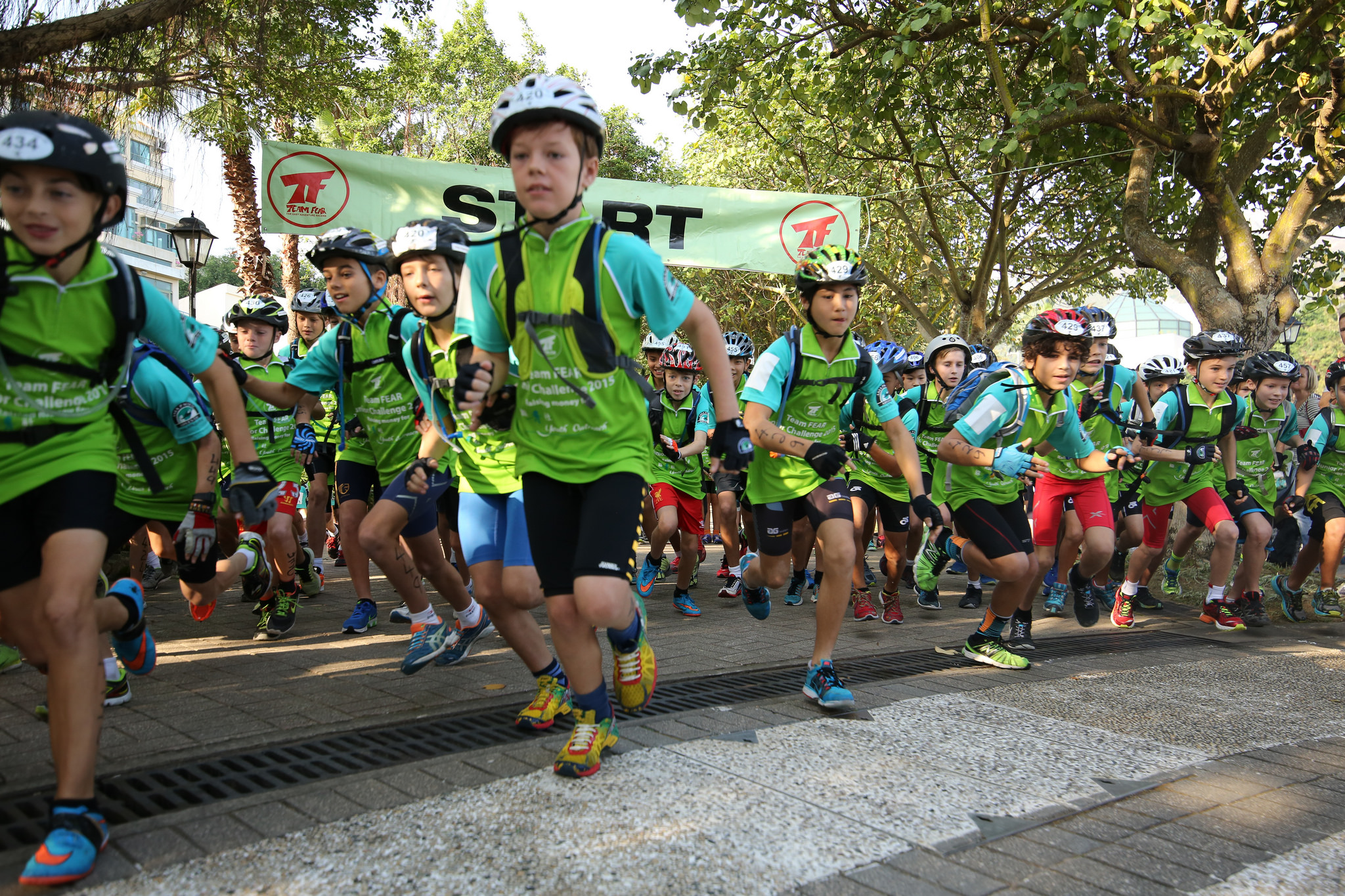 Timings and Maps for Bike Check Day and Race Day
Here is some information for Team FEAR 2017 Race Weekend.  Only 14 days to go!
Bike Check Day
The Bike Check will take place in the concrete area at the top of Siena Avenue between 9am and 12am on Saturday 18 November.
Your bike must be in good condition before you come.  We do not have the tools or time to service your bike!
ALL non-rental bikes must be checked and dropped between those times and ALL shirts, helmet stickers and timing tags collected.  Rental bikes will be delivered by Lung Kee and labelled and put in place by Team FEAR volunteers.  (Bike rentals are now closed.)
If you are renting a bike, you do not have to attend but you will need someone to collect your shirt, helmet sticker and timing tag.  Don't forget to tell them your shirt size.  (We will be posting a size guide later next week to help you work out your size in advance.)  It will not be possible to collect shirts etc. on Race Day nor drop off a bike.
For more information and a map click HERE.
Race Day
The Race will start for all competitors at Discovery Bay International School Main Campus on Sunday 19 November.
Junior Registration
U11 registration 7:00 – 7.30 am
U10 registration 7:45 – 8.15 am
U9 registration 8:30 – 9.00 am
Intermediates/Seniors Registration
U19, U16 and U14 registration 7:00 – 7.30 am
U13 registration 7:30 – 8.00 am
U12 registration 8:00 – 8.30 am
The first races will start at 8am with staggered starts until around 10am.
The DBIS car park will be very busy with competitors and parents and we ask that you do not bring your golf buggy to the Start.  The car park will be cordoned off and you will not be allowed to park it at DBIS or Wei Lun until after the last competitor has left.
The Race will finish at the North Plaza with the winner presentations at 2pm.
For a Map of the start and finish and bike locations please click HERE.  Transportation information can be found HERE.
Maps of last year's courses can be found on the website but the 2017 courses will be made available ONLY after all competitors from the category have started so that the course remains secret to competitors.  A viewing map will also be made available closer to the time.