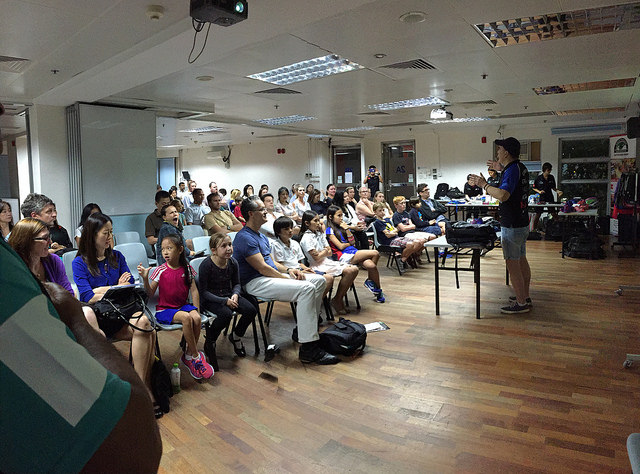 Team FEAR Parent Briefings this week
Just a reminder that Team FEAR is holding two Parent Briefings this week.
The Hong Kong Briefing will be held on Tuesday 8th at 7pm at Youth Outreach Hangout Centre in Sai Wan Ho.
The Discovery Bay Briefing will be held on Thursday 10th at 6:30pm in the Globe at Discovery Bay International School.
We strongly recommend that parents and competitors attend, in particular all families that are new to the Race.
Important advice and safety information will be given out at the session and there will also be an opportunity for questions.
Our sponsor, Asia Pacific Adventure, will be on hand to provide advice on race wear and equipment and items will also be available for purchase.  Please check out the APA Outdoor Store's latest discount and free delivery offer for participants and their parents HERE.
For directions, please check out the events on the HK Briefing and DB Briefing pages of our website.