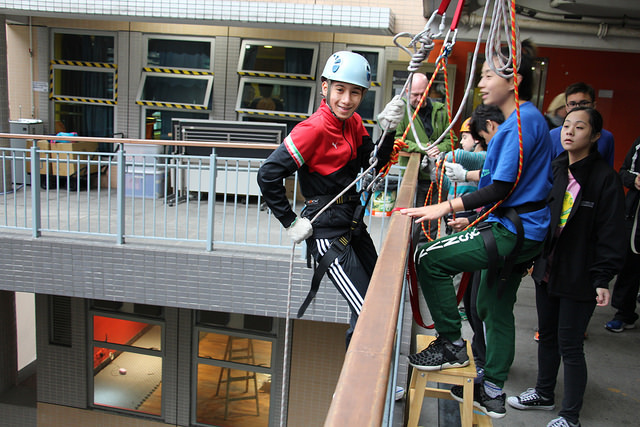 Raising money for Youth Outreach
One of the important aspects of taking part in Team FEAR is raising money for Youth Outreach, a local charity which supports homeless and disadvantaged young people in Hong Kong.  Please download the sponsorship form and ask your family and friends to sign up.
There is a prize for the largest number of sponsors and the largest amount raised and winners get to abseil down the 30m Youth Outreach wall in Sai Wan Ho next year.
For more details, please go to www.team-fear.com/charity.
In March, we were able to donate a cheque for HK$128,000 from Team FEAR 2015 to the Charity.  Many thanks again to all those participants who worked hard to raise such a fantastic sum.