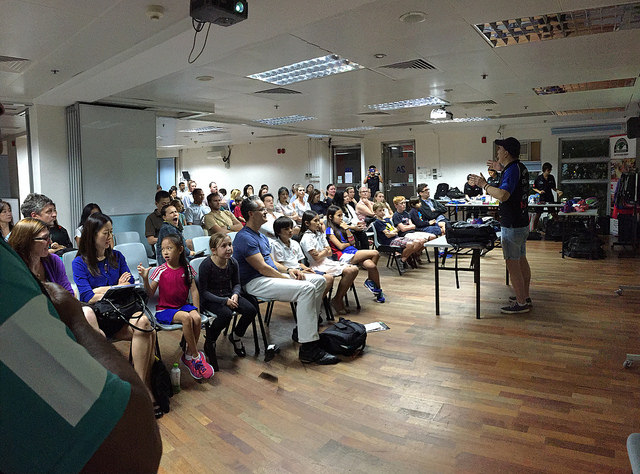 Powerpoint from the Race Briefings
As a number of parents were not able to attend the briefings, please find the PowerPoint from the presentation here: teamfear.hk/1QUlJEt
Key things to remember as a marshal:
Don't leave your post until your section leader releases you.  The last competitors coming through are the ones most in need of your help.
At crossings, stop the children not the traffic!
Key things to remember as a parent:
Parents are NOT allowed on certain parts of the course (e.g. gorges, coasteer, trails).  Teams may be disqualified.
Be aware of where you stand and do not block competitors.
Avoid distracting kids in difficult sections – it can lead to injuries. (We have a team of highly professional photographers taking photos over the entire course which will be made available later.)
Please leave directions to the assigned marshals.  (Not all competitors will be going in the same way and different age groups often go in different directions at key junctions.)
Do not park your golf-carts in the DBIS car-park until after 2pm. (Parking is available on Seabee Lane near the back stairs into DBIS.)
If you need further information, please refer to our website.