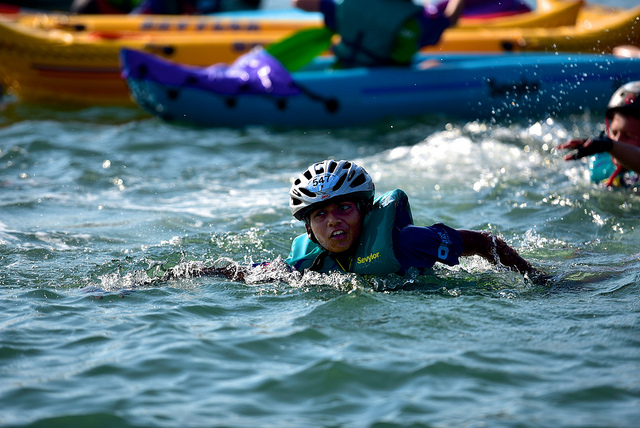 What to wear on Race Day?
For new participants, we would suggest that you check out our equipment page for recommendations on what to wear on the day of the Race.
There are a number of things that will ensure you are comfortable during the Race.  Comfortable clothing is critical to making sure you don't finish the Race chaffed and blistered particularly as you will inevitably get wet at some point around the course.
We also have a number of items that are mandatory to ensure your safety that are also listed on the equipment page.
If you have any questions on any aspects of the Race, please post them to our FAQ page or find us at the parent briefings.