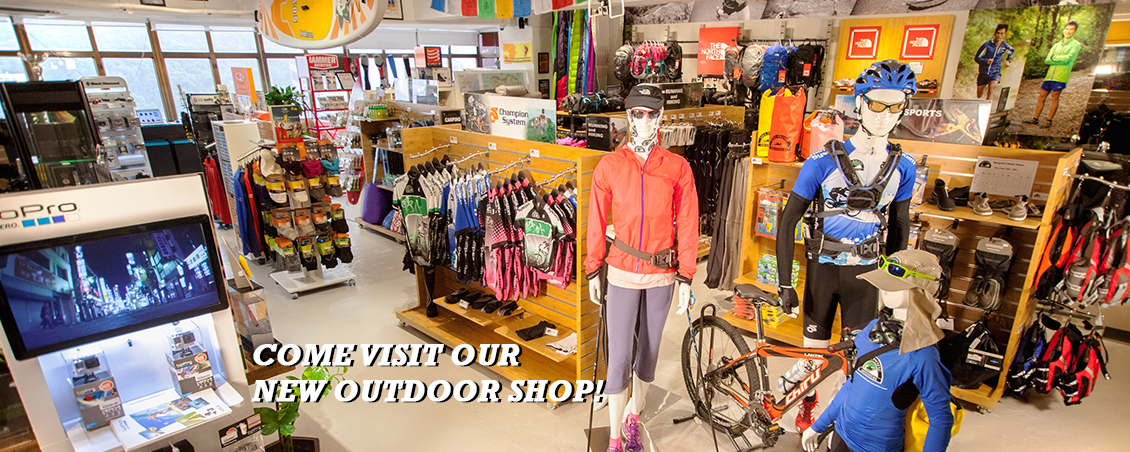 APA gear discounts & FREE delivery for all TFC participants
Asia Pacific Adventure is sponsoring the TFC for the 10th year and its retail arm, APA Outdoor Shop, for the 3rd year.
APA Director, Ryan S. Blair, revealed,  "We at Asia Pacific Adventure and the APA Outdoor Shop are excited and proud to support the TFC for the 10th year running.  The event is not just a wonderful 'race' experience for all the kids and parents involved but also a tremendous LIFE opportunity that each team member will never forget."
As part of its support, APA Outdoor Shop, is offering all TFC participants and their parents a FREE APA Membership, which means the $500 cost is waived and you get you get a 20% Net discount(discount and credit) on all race items plus FREE delivery.
To take up the free offer from APA simply type in the promo code TFC2015 on the shop homepage (www.apa.co/eshop) and fill out the 2 minute online form or drop by APA's HK Island store (location click here) and your discounts will be activated immediately.
The APA Outdoor Shop, has many TFC Race YOUTH specific products including: Bike helmets, Bike gloves, Adventure Racing shorts, Hydration bags, Water bladders, Nutrition, Socks, Shoes, Waterproof lightweight jackets, and much more.